We sent BFI Fan Young Consultant Caitlin Lydon to experience some of the She's Curious programme - a season of Film Feels funded activity taking place in Brighton.
One Bum Cinema Club is a curious project, with a name that describes exactly what it is – a tiny cinema, fit for one, showing a selection of hand-picked animations from artists based around the world. This unique little cinema seems the perfect fit then, for a collaboration with She's Curious: a programme of events showcasing complex female protagonists and female creators, taking place at Depot, Fabrica and The Old Market in Brighton & Hove and Lewes. It's all part of a larger project, Film Feels Curious - a UK wide cinema season celebrating the ability of film to transport and inspire new, innovative ideas and conversations, with the hopes of sparking a sense of curiosity within the audience to seek out something unexpected.



I caught up with Paulie Musselwhite, one of the One Bum Cinema Club creators, and Clare Hankinson, Audience Development Manager at Fabrica, to chat about the process of creating the She's Curious programme, and what they are hoping She's Curious will achieve. For Clare, one of the major hopes for the programme is that it ignites a confidence in audiences to see different kinds of films, in venues the audience may not have originally sought out: 'that's the thing about being curious' she says:
"If you don't know something, a gentle hand over that barrier can help someone take the first step and try something different."

This is a multi-partner project, unique in just how many voices were involved in its creation, and how each venue wanted to present the programme – what held it all together was the unifying desire to profile and promote a variety of female creative talent. How each partner and venue has explored that desire is wide-reaching and distinct, allowing for a broad range of films to be explored across the programme.
From snappy, light-hearted shorts, to dark, surreal features, many of the selected films across the She's Curious programme tackle female-centric themes and issues, albeit in their own unique way. Lianne Mackessy's short Filters, shown as part of Oska Bright Film Festival's shorts programme, stuck out for me – exploring the pressures of social media and the prejudice faced by people with down syndrome with a thoughtful and kind perspective that ultimately aims to uplift the viewer. I found myself particularly drawn to the lighter films on offer, ones that helped me see the world in a new light, or even just made me laugh – this is something that Paulie notes as being one of the goals of One Bum Cinema Club:

"It's a really innocent, fun project – the cinema is there just to make you feel happy, which has been even more important recently– it's just an unexpected, fun few minutes."



Even films with technically darker themes were often dealt with in a humorous, light-touch way – films such as Gemma Rigg's Mattricide, (a stop-motion animation of a woman being hunted by mattresses), and Ginny Jones' animated short Stalker, (offering up a heart-broken ex, hunting - what appears to be- wild deer). An interesting coincidence too, that both films tackle the issue of stalking, though perhaps not entirely unexpected - this is something that Clare notes as being an interesting part of the programming process:

"If you ask women what they're experiencing, I guess [stalking] is one of them - there's certainly some interesting themes that have come out through it all."
It's worth mentioning that my own current penchant for light-hearted, humorous shorts is not to say that the complex feature films aren't worth seeking out. Jan Švankmajer's Alice in particular stands out as a feature worth watching: taking the traditional and well-trodden story of Alice In Wonderland, and turning it into something exciting, disturbing, and entirely new through an innovative combination of live action, puppetry and animation. Similarly thought provoking is Signe Baumane's Rocks In My Pockets. Described by Baumane as "a funny film about depression", Rocks In My Pockets takes the viewer on a journey through mental illness and family secrets, with its inventive mix of animations and a sharp, surreal sense of humour.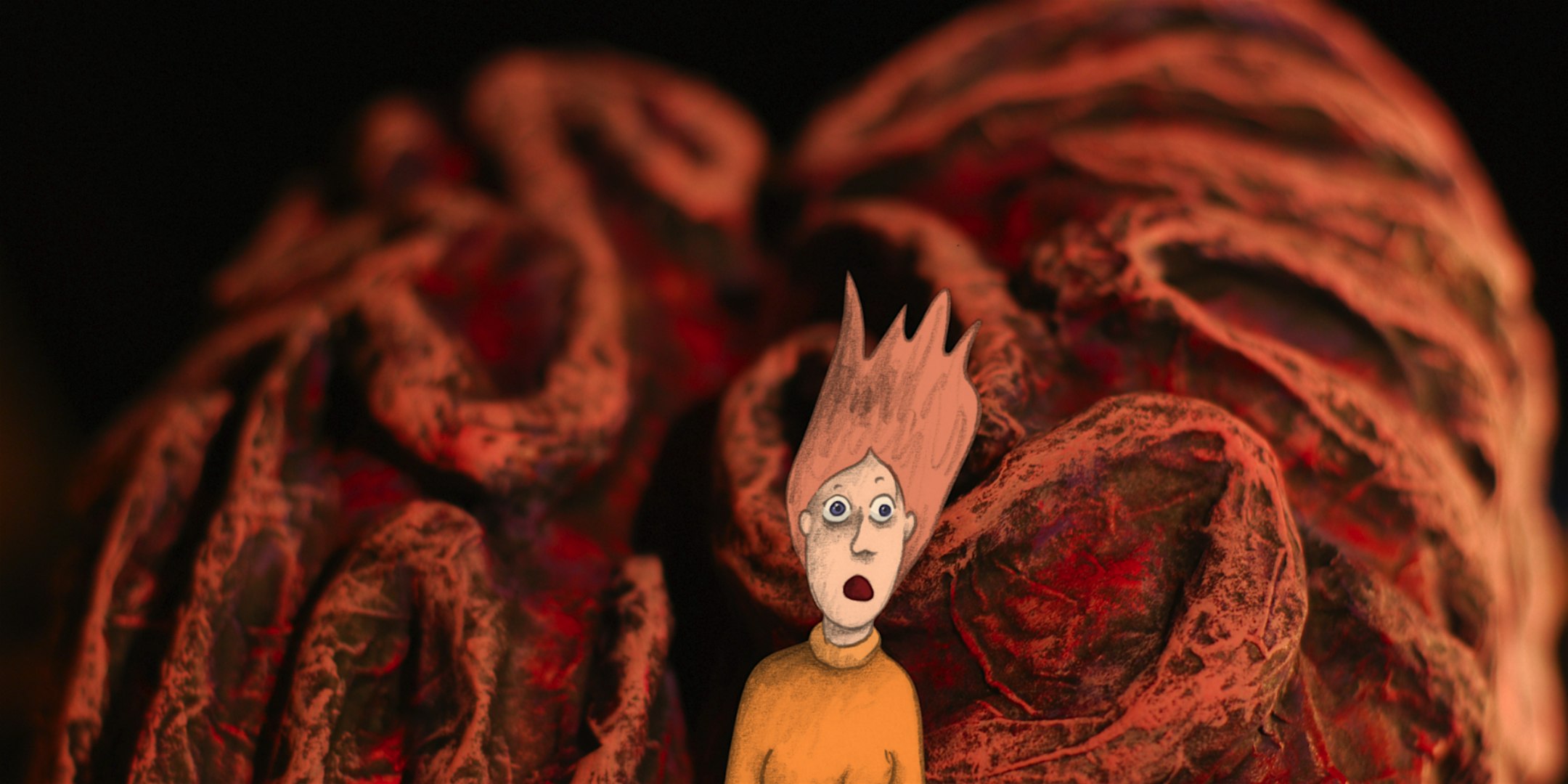 For people who come to the cinema to engage with exciting ideas and to witness new perspectives, the She's Curious programme and the unique offerings of One Bum Cinema Club are certainly the perfect way to spend an afternoon. The shorts on offer through the Women Over 50 Film Festival feel particularly apt in telling stories that are often left off screens: captivating tales of women over fifty falling in love, raging in menopause, and, my personal favourite, attempting to break into the brutal world of battle rap. The perspectives highlighted through She's Curious can also offer the cinema-goer a sense of comfort and belonging - you're sure to find these sorts of feelings after watching films like Wendy Belcher's hilariously relatable short Things That Annoy Me. There is something for everyone at She's Curious, and what's most exciting about this programme is that it might be something you never expected to find.