We asked Docs Ireland's Apprentice Programmers to tell us more about their individual curiosity around film programming and about their Film Feels Curious Event: Doc Ireland Fringe: Treasures of the Archive.


Can you tell us a bit about yourself and what got you interested in programming and curation in the first place?

Ruairí: My name is Ruairí McCann. I've been living in Belfast for five years, but I grew up in rural Sligo, where my love for cinema arose at a very early age, and I got my first experience as a film programmer with the Sligo Film Society. I got interested in programming from a fundamental desire to share what I loved or found interesting. In the last two years, this has developed along the lines of seeing film curation as a potentially limitless method of expanding people's ideas around what cinema is and could be.
James: My name is James and I've just graduated from studying film at Queen's University Belfast. I have many interests in film, but more recently I have been drawn to work which reflects the world around us socially and politically, and films which play with our notions of form. My interest in programming and curation naturally flowed from my love for film, I'm always chasing the thrill of recommending a film I know someone would love. Belfast has a really promising future in cinema, with great venues all over the place, and it's something I would love to be a part of.
Meicheng: My name is Meicheng Zhou. I grew up in Guangdong, China and spent a few years of my life in Australia and eventually landed myself in Belfast now as a university student. My academic life isn't related to films but cinema has been a great part of my life ever since I was a little. Growing up in the age of screens, films have become both a learning mechanism and escapism for me. Before landing this job, I'd always just been a passionate audience member .That passion grew bigger over the years which made me eager to find a way to get into the film world. That's when I came across this job opportunity. I think programming/curation 'uniqueness lies in the fact it requires not only to think about the films themselves, but also how you present them and how the audience will receive them. I've long been on the receiving end and now, being on the other end makes me further realise that this is a mutual relationship and that movie-going is an interactive experience.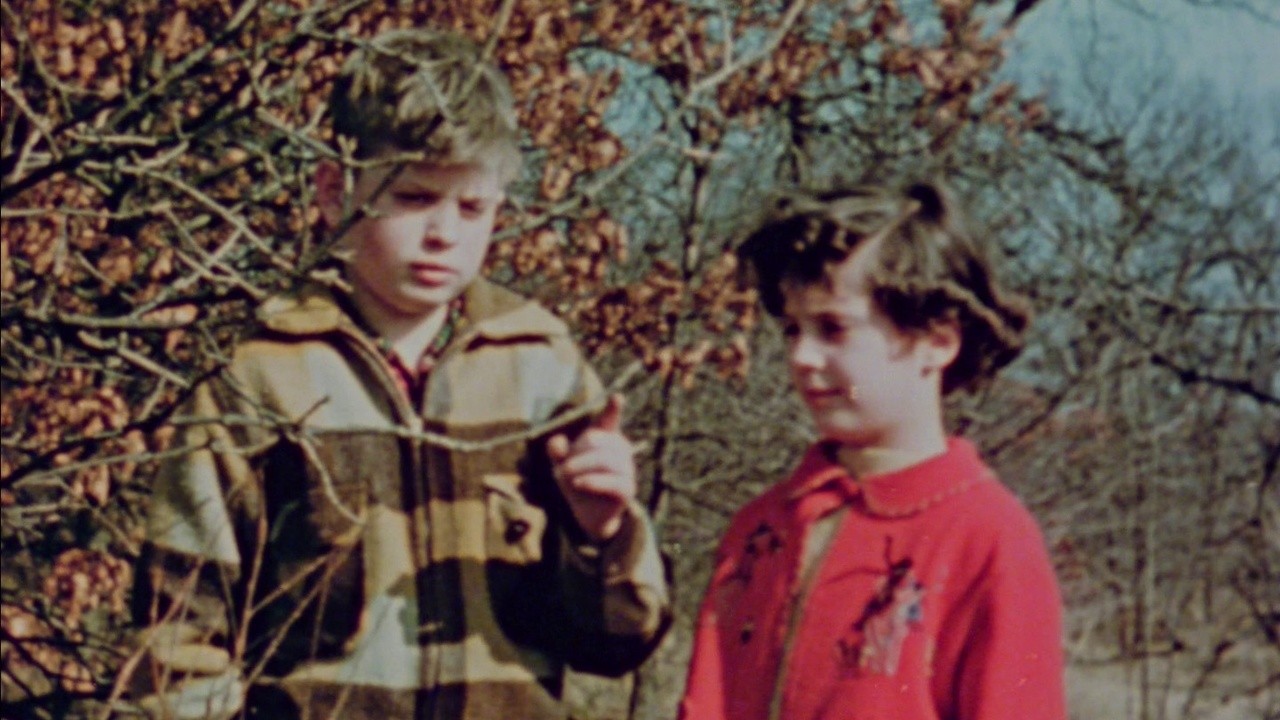 Can you introduce the titles you selected in a few sentences? What made you curious about those films, both personally and professionally?
Ruairí: My screening is of two films, from either end of the 1980s, by an American filmmaker called Larry Gottheim. Gottheim has been making films since 1969 and could fit in what could be called avant-garde cinema. The films are Tree of Knowledge (1981), in which Gottheim re-arranges scenes from two 'educational' films, one about nature aimed at children and the other, more disturbing, about 'paranoid conditions', with his own images of nature. This film was the 4th and last in a series of features called Elective Affinities, which explore ideas about cinema and sound, as well as nature, psychology and art. Before this film, we will show Gottheim's short Mnemosyne, Mother of Muses (1987), which is a turbulent exploration of memory and its instability. I think these films show not only the breadth and profundity of Gottheim's work as an artist and thinker but also how cinema can be used as a form of philosophical, political, and deeply personal expression, all at once. I felt very attracted to his work, as someone also deeply interested in music and the nature of sound, which are important elements of his work. I like like how these films find new inventive and highly cinematic ways of expressing ideas about the workings of consciousness and humanity's place within nature, which I'm also interested in.
James: I programmed two of Werner Herzog's documentaries from early in his career, The Great Ecstasy of Woodcarver Steiner (1974) and God's Angry Man (1980). Both were produced for German television and both inform us about Herzog's preoccupations as a director. Great Ecstasy is a testament to the human spirit, and Walter Steiner is a prime example of one of Herzog's 'dreamers', a character unafraid to push himself to extreme lengths to achieve his objective. God's Angry Man on the other hand speaks to the more cynical side of the human experience, greed and capitalism, as well as a perverse fascination with the United States. The film follows Gene Scott, a U.S. pastor and televangelist, as he broadcasts to his congregation, chastising and lacerating them for not donating. I made my way through a Werner Herzog boxset through the first lockdown and was enamoured by how he captured and painted the world in its various environments. Great Ecstasy in particular had a deep effect on me with its transcendent footage of Steiner's flight accompanied by the music of Popol Vuh (another Herzog mainstay.) This convinced me that it had to be seen on a big screen.
Meicheng: The documentary I selected is called Small Talk. It's a film from Taiwan, China that came out in 2016. It's about the director Hui-chen Huang's relationship with her lesbian mother. With the means of making this extremely personal documentary, the director was finally able to sit down and have these conversations with her mother to try and understand each other better and ultimately try to resolve the problems in their relationship. Through these intimate "small talks", the film touches upon important topics such as feminism, LGBTQ+ community, the oppression of patriarchal society, and mother-daughter relationships in Asia.
The film strikes me on a very personal note as the director is straightforwardly confronting her mother and actively seeking closure. In the climax scene, with the multiple cameras "unnaturally" pointing towards mother, it feels as if the director is using the cameras as a weapon to force the communication to happen. She essentially corners her mother with cameras. She also takes a super active role in front of the camera instead of keeping to the traditional behind-the-camera director position.



Programmers are a bit like explorers, digging for forgotten films, lost works, underseen gems to unearth and present to the world. Can you walk us a bit through the research process?
Ruairí: It can be like being a detective, and a very fun and enlightening experience. My research process, after landing on an idea for a single screening or series, is reading up about the film or filmmaker, getting myself very familiar with the subject and therefore different possibilities of presenting the screening. In regard to the rights process, this can be as simple as contacting a filmmaker or a distributor directly, but other times, especially with films that have been neglected, it can require more sleuthing. In terms of contacting different individuals and searching through different sources for clues. When you do manage to secure the rights to show a film that's great but little seen, it can be very satisfying.
James: I considered a number of other films to screen. I'm a big fan of country music and considered screening Heartworn Highways (1976), a loosely-hewn documentary following founders of the Outlaw Country movement such as Townes Van Zandt, but I felt this was perhaps too niche as well as difficult to secure rights for. I turned to more abstract fare and considered Pictures of the Old World (1972), a visual essay that was censored by Slovakian authorities and not seen for 17 years. However, I decided on Herzog not only because of my own love for his work, but because these two films are interesting comparison pieces to other work produced from that era, as well as his later, more sensationalised career.
Meicheng: For this one, it started with the idea that I wanted to find a Chinese documentary that's more on the fun side instead of the 3-hour, painful-to-watch documentaries we're more often used to. I started digging through all kinds of Chinese websites and directors and watched a bunch of documentaries. At the start, I didn't know the number of selected were limited so I made a list of four films I wanted to show, which were There's a Strong Wind in Beijing (2000), Last Days in Shibati (2017), Small Talk (2016) and Mysterious Object at Noon (2000). Inthis series of documentaries, different degrees of the directors' direct involvement with what is happening inside the frames are shown. However, through a very rushed process of trying to contact the creators and/or distributors to gain the screening right, I eventually landed on Small Talk.

How was your experience developing those curatorial skills with Docs Ireland/ Belfast Film Festival?
Ruairí: It has been a new experience in that my own curatorial choices will sit within a wider and more diverse programme. It's been very interesting and educational, in terms of realising how your own choice of film and presentation can have an effect on other parts of the festival, and vice versa.
James: I had a great time with the team at Belfast Film Festival and Docs Ireland, it was my first experience programming anything, as well as introducing screenings and preparing for discussions. I learned a lot about the practical side of screenings, as well as the curatorial aspect of putting together a collection of films, particularly in how different works can respond to each other and take on different meanings within a carefully curated context.
Meicheng: It has been a great experience working with Docs Ireland/Belfast Film Festival. Last year has been quite a stressful year for me personally and this job allowed me to jump into another world if just for a little while. It allowed me to fall deeper into the world of cinema, and bury my mind into these lesser-known films. It also gave me a chance to present them to a new audience and encouraged me to think about how the audience may receive them. In a way, it expanded my way of watching films.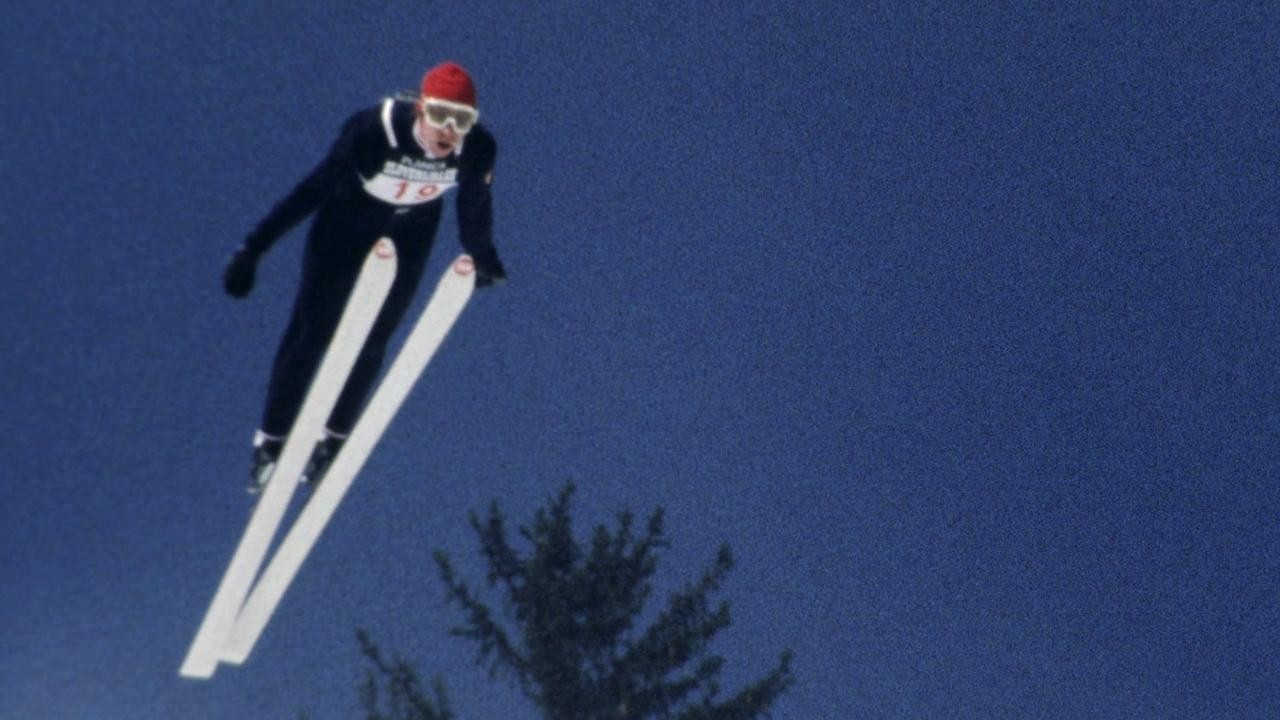 There is this misconception that non-fiction films and archives are dusty and a bit tedious, and not something that young people are interested in. Why do you think that is? And what can we do better in terms of engaging young audiences?
Ruairí: I think this attitude is down to a lack of opportunities for younger people to see non-fiction films as the extremely diverse and expressive art form that it is, with most mainstream venues, whether online or in-person, keeping to a very limited and stereotypical view of documentaries as dry forms of 'adult education' or 'reportage'. This applies to the misconceptions about archives as well. I think programmers, cinemas and film festivals can do better by showing more non-fiction and archival works and projects that are daring, that break from these aforementioned moulds. Screenings and outreach by such local groups as Wanda Belfast and AEMI, who are based in Dublin, are inspiring in this regard. The experimental documentary festival Prismatic Ground in New York is another possible model of how to accomplish this.
James: I think my first perception of documentary came from the films we were shown in history when the teacher needed to do some marking. As such I wasn't really aware of documentary as a cinematic form outside of an educational context, and I think this may have been a widespread case. Now I think people are perhaps more inclined to watch documentaries, particularly with the surge in popularity of 'true crime,' the difficulty however is in convincing people to push their own tastes and try something that falls beyond mainstream conformities. Whilst I think it's important not to pander to young audiences, capitalising on what is already popular in different forms may be an answer.
Meicheng: Sadly, I think this is quite true. I have never really been in a crowd of film enthusiasts (except at Belfast Film Festival or when I'm at the cinema). And whenever I suggest watching something made before the 2010s or black and white people will say no. It's seems crazy tome because that amounts to rejecting 90% of what makes the beautiful, mind-bending world of cinema. I'm sure it's tougher when it comes to non-fiction cinema. I cannot get my roommate to watch even one of my selected films!I think it's a perceived lack of activeness that scares people away. Sometimes when you put on an old film it can feel like you've been snatched by an invisible arm and put back in a solidified time (which is actually a sign that the film is great). I guess that can scare younger viewers because nowadays we're always on the go or required to be. I think screenings archive films or non-fiction films should be increased, because cinema is a magical place and going to a cinema to watch a film is a very different experience from watching one in your own home. The sense of activeness comes back. Watching it with an audience eliminates that feeling of being sealed alone in this bottle of time.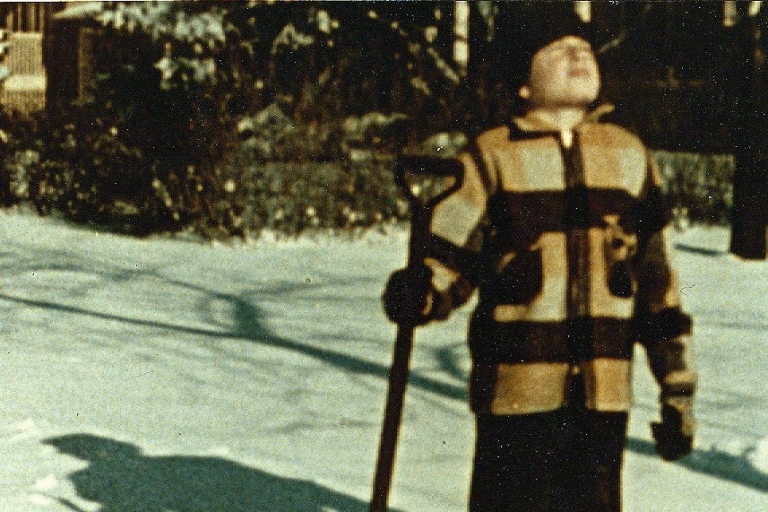 Where do you think your curatorial curiosity will take you next?
Ruairí: I'm very interested in programming screenings of titles from 70s and 80s Irish cinema. One of its richest periods and yet there's many great and interesting films from then that are still little seen.
James: We live in a period of media oversaturation but despite this I feel that visual language is often falling to the wayside. Recently I have been drawn to ideas of structuralism and would be keen to explore that in a wide variety of contexts.
Meicheng: I would love to continue working for film festivals, or I might even try to start a film festival. Because I think the chances of watching certain films on the big screen are very low for audiences in mainland China. It only hit me last year that if you're growing up someplace else, you can just go into the cinemas and watch these films. While for me, my love for films originated from smaller screens. Of course I'm a frequent visitor at my local cinema, but with all the confusing restrictions for movies going on in China, there's little chance to see a movie that's truly shocking, personal or unaltered, which is frustrating. I want to be able to bring some of those films on the big screen and to Chinese audiences, even if those audiences are limited.
Doc Ireland Fringe: Treasures of the Archive took place on Saturday 25 June.